When you need electrical panel upgrades you should know which ones are covered by your homeowner's insurance. If your insurance denies you coverage because of the type of circuit breaker you've installed in your home, you might be looking at a lot of extra costs.
Ask your insurance company and professional electrical contractors many questions and do your research before you upgrade your electrical panel.
Do electrical panel problems have you wondering which upgrades your homeowner insurance will cover?
Keep reading and find out everything you need to know.
Does My Homeowner's Insurance Cover Electrical Panel Upgrades?
Probably! The answer to this question depends on why you need an upgrade.
Why did your panel malfunction? How old is your home and electrical panel? Is your electrical panel and wiring up to code?
The answers to all these questions and more will determine if your homeowner's insurance will cover your electrical panel upgrades. Your homeowner's insurance will, in most cases, cover the cost of your electrical panel upgrades as long as you meet certain requirements.
How Do I Know I Need to Replace My Circuit Breaker?
There are a few signs you may notice that mean you need to replace your circuit breaker, aka your electrical panel.
The first sign is that it trips too often. If your electrical panel is becoming much more susceptible to power surges you may need a new one.
Another sign is that it is showing signs of an electrical fire. If you smell smoke or see fire residue on your circuit breaker it is time to seek an upgrade.
Finally, if the lights in your home begin flickering or dimming, especially when you plug in your hairdryer or start your microwave, this could be a sign that you need to replace your circuit breaker.
Uninsurable Electrical Panel Brands
If you have any of the uninsurable panels, it is a great idea for you to start looking at electric panel upgrades.
Challenger electrical panels with an HGAF-15 or 20-amp circuit breaker

Federal Pacific Electrical Panels aka FPE Stab Lok panels

GTE Sylvania panels

Zinsco electrical panels
If your home has a faulty circuit breaker, you will want to replace it before it does any damage to your home. Upgrading your circuit breaker can be expensive but it is the best way to keep your family and home safe from a potential electrical fire.
The Best Electrical Panel Upgrades
Consulting electricians and homeowners must consider what types of electrical panels your homeowner's insurance cover. Here are a few upgraded and covered circuit breakers you should consider.
3-5 bullet circuit breaker

Square D Load Center

Siemens Talon Panel

Murray LC002GSU Load Center
Depending on the size of your home and the appliances in it, the type of circuit breaker you buy may differ. All these electrical panels your homeowner's insurance should cover. Be sure to do your research, talk to your insurance company, and call a professional electrical contractor.
Ready For an Upgrade?
It is important that you have an up-to-code electrical panel, and equally important that your homeowner's insurance covers it.
If you think your circuit breaker is ready for an upgrade that your homeowner's insurance covers contact us today to learn more about our electrical panel upgrades.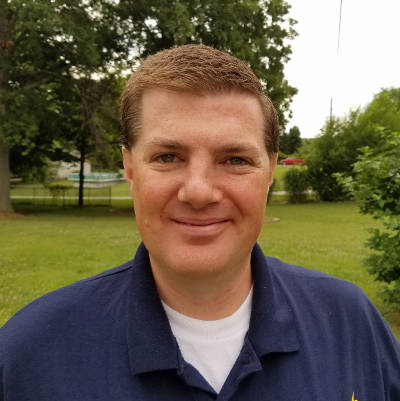 Cotton Hunter
CEO & Founder Down To The Wire Electric